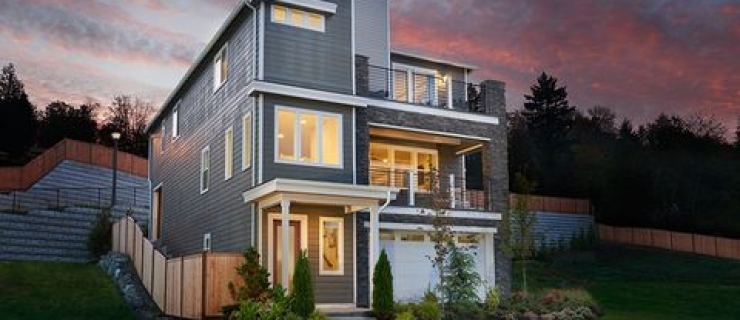 King County home prices fell last month while outlying counties saw prices rise
April 16th, 2019
Market News
written by Marc Stiles of Puget Sound Business Journal
Compared to a year ago, there were nearly twice as many single-family houses for sale last month in King County, where the number of closed sales declined.
It's why last month's median sales price of $667,725 was 3.2 percent lower than March 2018, according to the Northwest Multiple Listing Service report released Friday.
But in the three suburban metro counties, prices climbed.
Kitsap and Snohomish counties led the way with increases of just over 5.2 percent, to $359,200 and $500,000, respectively. Prices in Pierce County increased 3.75 percent to nearly $363,100.
In core Seattle markets competitively priced new listings received multiple offers with no contingencies, John Deely, principal managing broker at Coldwell Banker Bain in Seattle, said in a news release.
Seattle single-family prices dropped 8.2 percent, with pricey Queen Anne/Magnolia and Leshi/Mount Baker/Seward Park seeing the steepest declines. On the Eastside, though, the median sales price increased 2.6 percent.
Outlying King County communities saw the steepest year-over-year price hikes. In Enumclaw prices went up nearly 18.8 percent, while Renton's Benson Hill area and west Auburn saw prices climb nearly 15 and 13 percent increases, respectively.
James Young, director of the Washington Center for Real Estate Research at the University of Washington, said areas outside of King County and along the Interstate 5 corridor performed better because people are seeking value outside the main urban center. He expects the spring price growth will be "solid" as long as demand remains.
He added that the market is "highly interest rate sensitive," and this is shown in price trends. Rates are 0.7 percentage points lower than the peak in November. Young said house prices could rise by 8.4 percent and people could keep the same mortgage repayments.
Windermere Real Estate President OB Jacobi said with February's snowstorms over and interest rates back down, buyers are coming back into the market.
"The result was a spike in pending sales between February and March (up more than 49 percent), and a pop in price growth in several counties, suggesting we are entering an active spring market," Jacobi said.