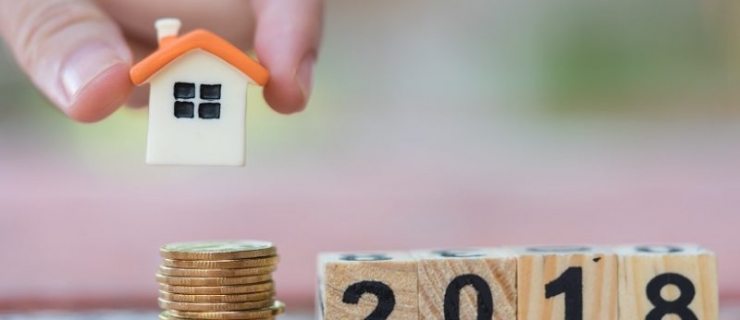 ZELMAN STILL SEES A PIVOT BACK UPWARD IN THE 2019 OUTLOOK – SHE'S NOT ALONE: HERE'S WHY
October 23rd, 2018
Market News
Metrostudy's Mark Bound also sees positives outweighing near-term headwinds, at least into 2020.
How many ways are there to describe the weakness, softness, deceleration that have laid claim to the current pace and conviction in the new home market?
And the short list of root causes for a market slippage–wherever any save for the lowest price tier of new homes are delivered to new neighborhoods–is now a run-on commonplace: Interest rates are up, home prices have lost traction with income growth, tax incentives have been taken out as a favorable factor, etc.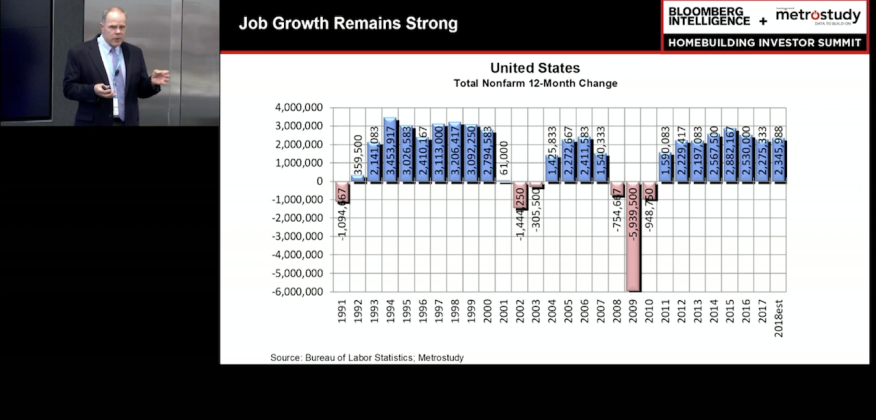 Gone now are assurances that price-to-rent comparisons and median household income vs. median home selling prices had been signaling continued headroom and that absorption rates at the higher end of the new-home market reflected ongoing elasticity as the broad economy bounded forward and jobs, wages, and demographics were now wide-open spigots.
The talk-track everybody quietly leans toward–by preference and disposition–is one that holds that the slowdown is temporary, albeit more pronounced and now more protracted than might have been hoped. A necessary digestion of interest rates moving upward, and a recalibration of homeownership desire versus current financial means.
Once these ephemeral–many experts believe to be psychological–barriers are overcome, the market can proceed, fueled by a fundamentally constructive quartet of forces: economic growth, corporate profitability, wage and income gains, and household-family formation patterns.
Ivy Zelman and her team's The Z Report focuses five of seven bi-weekly data analyses on the recent market momentum reversal's metrics, tactical responses, and implications for wider construction community worry. Seen through home builders' lens, the view is choppy and rife with peril, but that's neither the case for multifamily developers nor remodeling and renovation stakeholders.
One piece covers new home builder incentives, a tactic common among companies, especially in the fourth quarter of a year, when orders tend to slow seasonally anyway, and firms race to reach their annual goal lines for orders and deliveries. The kicker insight is this: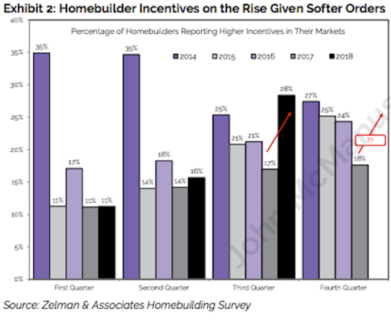 "37% of builders noted that incentives increased in their markets during September. These incentives could relate to price reductions, option upgrades, closing cost assistance, mortgage rate buydowns or increased broker commissions. At this point, commentary suggests that most incentives have been targeted at standing spec inventory.
"For comparison, last September, only 18% of builders reported an increased use of incentives, a very favorable level as compared to 25-27% during the comparable month in 2014-16. For 3Q18, the monthly feedback averaged to 28%, above the 17-25% share in the prior three years. Given that order activity deteriorated through the third quarter, we expect incentives to remain more prevalent than average in the fourth quarter…
"…Nevertheless, we still strongly believe that the overall supply-demand balance tips in favor of homebuilders and we do not expect a continuous downward trajectory." Not everybody shares the Zelman thesis–and its basis of assumptions, data interpretations, and projections–but the Zelman team is by no means the exception when it comes to still widely held belief that builders and their prospective customers will recapture some mojo in the year or two ahead.
At last week's Bloomberg Intelligence and Builder sibling company Metrostudy Homebuilding Investor Summit in New York, Metrostudy chief economist Mark Boud netted out with a thesis at least equally favorable as the Zelman outlook. Boud's caveats include the impacts of interest rates, tariff impacts on pricing, national debt fallout, and Black Swan-type events that can level-set consumer confidence either up or down.
Still, Boud's prediction for the next 12 to 24 months bases itself on under-build vs. over-build and under-valued vs. over-valued fundamentals measures that give historically helpful insight into what's next for the market. His conclusion, still especially relevant as we head into November with a Major League Baseball season that seems to refuse to end: we're in the top of the 8th inning of housing's 6-plus year-old housing recovery.