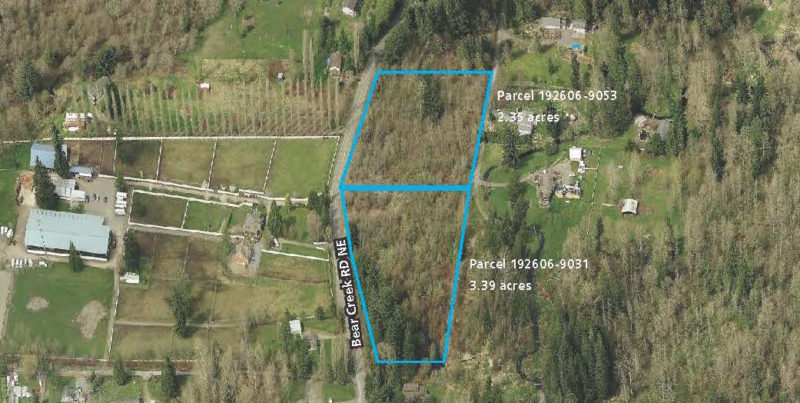 5.74 AC Undeveloped Estate Size Property off Bear Creek
Asking Price:
$200,000
Sold Price:
$195,000
Property Status:
SOLD
Lots:
2 Parcels
---
Located in an area of equestrian estates, quiet neighborhoods, and good schools, this property is an opportunity to design and build an elegant, city-close estate.
This undeveloped property is accessed from Bear Creek Road. The site is relatively flat, sloping easterly towards Bear Creek, which is offsite. The central and eastern portion of each parcel is primarily wetland. The western portion, from north to south, is upland, and would be the likely location of the homesite(s).
The Category 1 Wetlands dominating the central and eastern portions of the parcels and their buffer zones will limit the developable portions of the property to the western upland areas. Preliminary environmental and drainfield studies suggest each parcel may be developed individually, but that combining the parcels will allow greater flexibility in design, and a larger home and grounds.
Within easy commute distance of Microsoft, Downtown Bellevue and Seattle, the Bear Creek Community of North East Redmond is home to many high-end communities, including Bear Creek Country Club, The Polo Club and Tuscany, as well as many individual estates, equestrian and otherwise. Located less than five miles from Downtown Redmond, the property is located close to a full range of amenities including Redmond Town Center, Whole Foods, and many fine dining options.
Featured Properties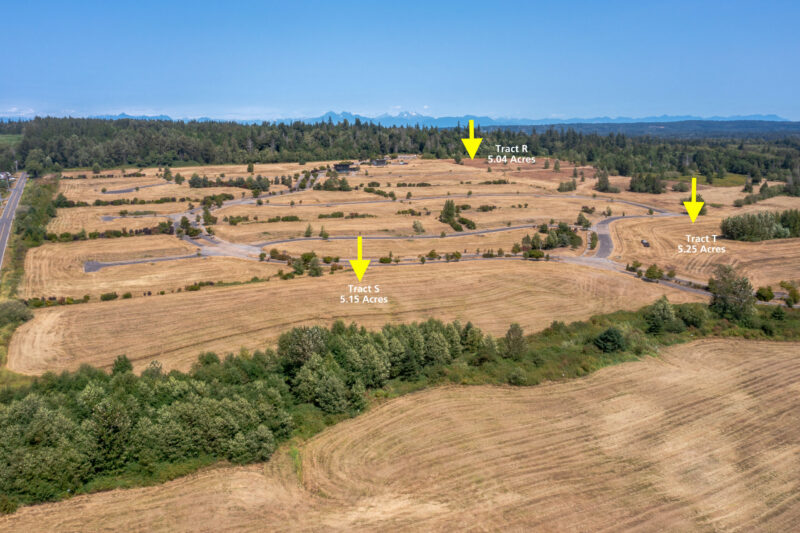 Horizon at Semiahmoo – Tracts R,S,T
Multi-Family Tracts at Horizon at Semiahmoo
This offering includes three multi-family Tracts totaling 15.44 acres, most likely an attached two story townhome product. This property is located within a Planned Unit Development called Horizon at Semiahmoo. This is a much needed residential upscale townhome product to the Semiahmoo marketplace. Commanding views of Birch Bay and the Cascade Mountains are inherent within this […]
VIEW
Testimonials
"We work with several land brokers across the western U.S. And Ron Branch is among the best.  Ron is very technically sophisticated, knowledgeable of the mechanics of the markets in which he operates, and is very focused on adding value to his clients.  Moreover, he is gentlemen who is just enjoyable to work with.  We would recommend Ron to anyone who needs a solid and honest advisor. "

"I have worked with Ron on land acquisition for the last 17 years and have appreciated his honest service at Branch Marketing Group. Ron has an excellent reputation as a land broker and provides us great insight into our regional land market. His ability to provide land opportunities to us has been invaluable. I recommend Ron to anyone who is in need of a land expert."