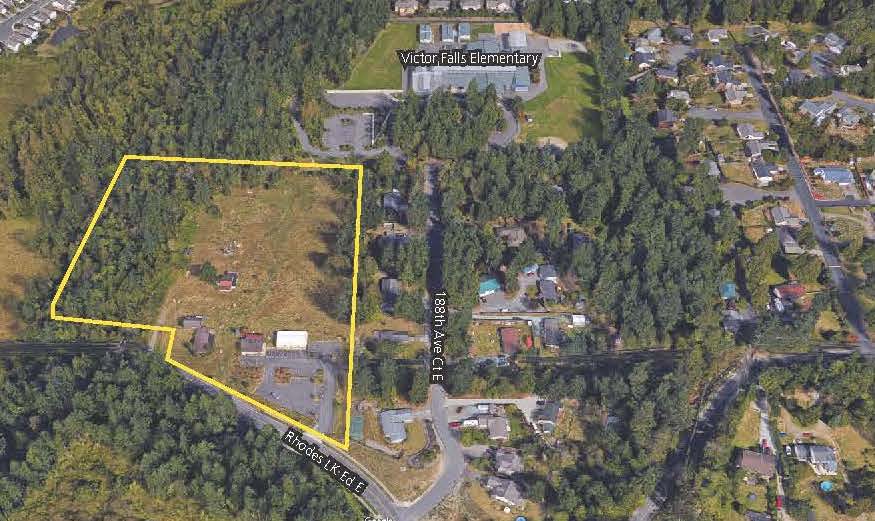 9.04 AC Residential Opportunity – Bonney Lake, WA
Asking Price:
$399,000
Sold Price:
$210,000
Property Status:
SOLD
Lots:
9.04 acres
---
The property is situated near the corner of 188th Avenue CT E. and Rhodes Lake Road E. approximately 4 miles south of Highway 410 in Bonney Lake. The east side and majority of the property sits on a gently sloped plateau above Fennel Creek. Its tree lined westerly side falls to the west toward Fennel Creek. The north border abuts Victor Falls Elementary school and its east border backs to large lot single family residential homes.
Nest use would be for a single family home on acreage. The prior applicant submitted plans to divide the 9.04 acres into 16 single family residential lots. That design calls for estate size lots averaging just over 11,000SF. The homesites are to be amassed on the east side of the property leaving the western 3.18 acres of property in a natural buffer area created by the underlying Sandhill Estates plat. Detailed plans of this submittal are available on our Branch Marketing Group ShareFile. The new applicant should submit proposed plans to Pierce County.
Bonney Lake is an up and coming community in SE Pierce County. The new Tehaleh Master Planned Community is just south of the subject and has added much value to the region. The immediate neighborhoods primarily populated by larger estate lots and is roughly 3 miles from retail district of Bonney Lake.
Featured Properties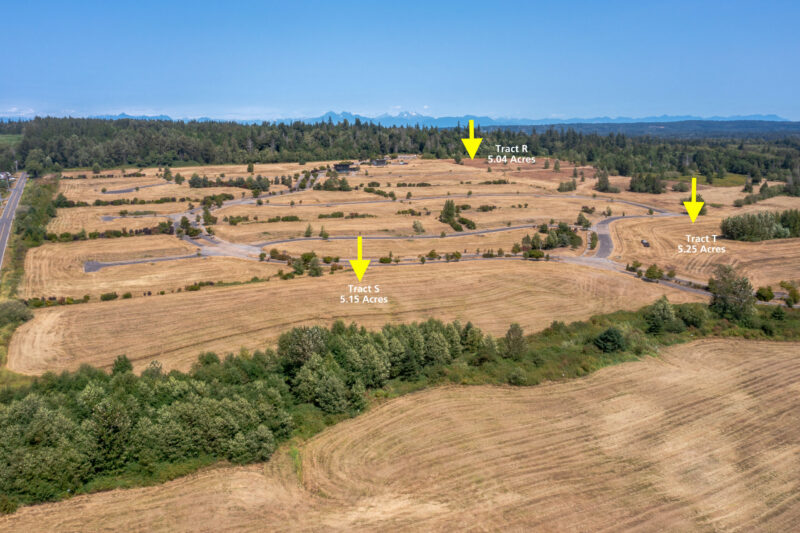 Horizon at Semiahmoo – Tracts R,S,T
Multi-Family Tracts at Horizon at Semiahmoo
This offering includes three multi-family Tracts totaling 15.44 acres, most likely an attached two story townhome product. This property is located within a Planned Unit Development called Horizon at Semiahmoo. This is a much needed residential upscale townhome product to the Semiahmoo marketplace. Commanding views of Birch Bay and the Cascade Mountains are inherent within this […]
VIEW
Testimonials
"We work with several land brokers across the western U.S. And Ron Branch is among the best.  Ron is very technically sophisticated, knowledgeable of the mechanics of the markets in which he operates, and is very focused on adding value to his clients.  Moreover, he is gentlemen who is just enjoyable to work with.  We would recommend Ron to anyone who needs a solid and honest advisor. "

"I have worked with Ron on land acquisition for the last 17 years and have appreciated his honest service at Branch Marketing Group. Ron has an excellent reputation as a land broker and provides us great insight into our regional land market. His ability to provide land opportunities to us has been invaluable. I recommend Ron to anyone who is in need of a land expert."