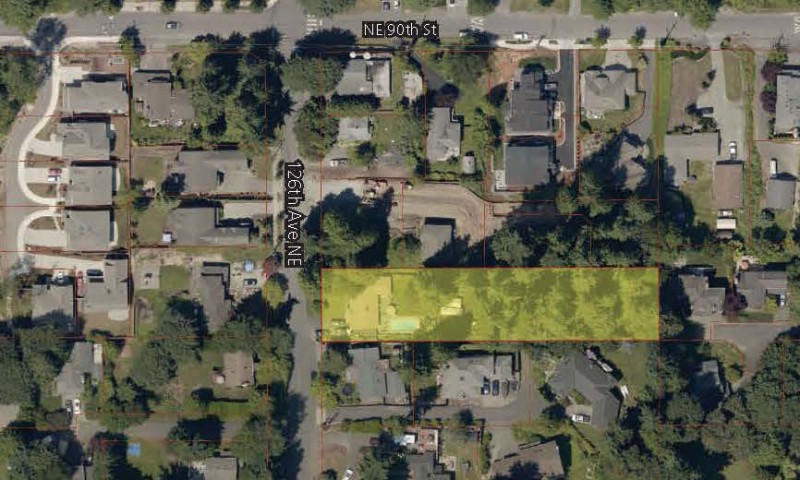 Approved Four Lot Short Plat – Kirkland, WA
Asking Price:
$850,000
Sold Price:
$790,000
Property Status:
SOLD
Lots:
4
---
This approved short plat is located in the sought after Rose Hill neighborhood of Kirkland. The Rose Hill community has experienced huge value increases over the recent market cycle. The property boasts excellent proximity to the region's largest employers of Microsoft and Google not to mention the entire Eastside tech sector. Retail amenities include the presence of nearby Costco, regional shopping at Bellevue Square, boutiques of downtown Kirkland and convenient grocers in the Rose Hill area. Downtown Kirkland also offers an array of dining options. Additionally, the property is located in the award winning Lake Washington School District. Elementary, middle and high schools are located within a mile radius of the site.
The preliminary plat has been approved and final engineering is being submitted in early June. The lots are quite large averaging over 7500SF and with lots 1 & 2 offering frontages of nearly 120'. The owner also created a three lot design that boasts an average lot size of over 10,000SF. This flexibility could allows for larger lots through a smaller plat configuration depending on the proposed retail product.  The neighborhood provides for excellent retail home comparables with the median new home for 2015 closings just under $1.07MM. These marketing statistics and all due diligence materials will be available via our Branch Marketing Group ShareFile. Send email to Ron@branchmarketinggroup.com for access.
Featured Properties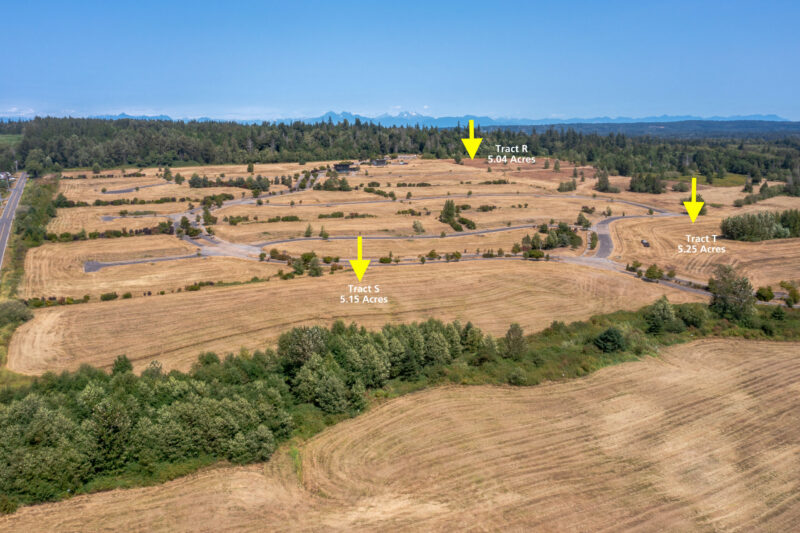 Horizon at Semiahmoo – Tracts R,S,T
Multi-Family Tracts at Horizon at Semiahmoo
This offering includes three multi-family Tracts totaling 15.44 acres, most likely an attached two story townhome product. This property is located within a Planned Unit Development called Horizon at Semiahmoo. This is a much needed residential upscale townhome product to the Semiahmoo marketplace. Commanding views of Birch Bay and the Cascade Mountains are inherent within this […]
VIEW
Testimonials
"We work with several land brokers across the western U.S. And Ron Branch is among the best.  Ron is very technically sophisticated, knowledgeable of the mechanics of the markets in which he operates, and is very focused on adding value to his clients.  Moreover, he is gentlemen who is just enjoyable to work with.  We would recommend Ron to anyone who needs a solid and honest advisor. "

"I have worked with Ron on land acquisition for the last 17 years and have appreciated his honest service at Branch Marketing Group. Ron has an excellent reputation as a land broker and provides us great insight into our regional land market. His ability to provide land opportunities to us has been invaluable. I recommend Ron to anyone who is in need of a land expert."