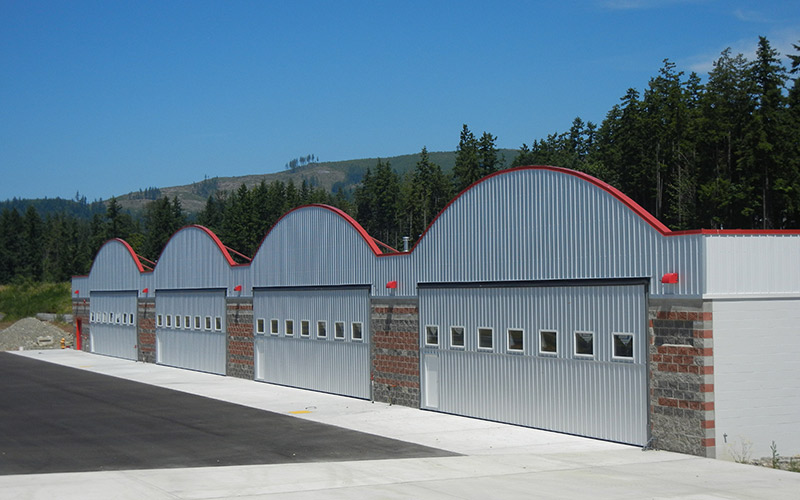 Aviator Heights Hangars – Eatonville, WA
Property Status:
SOLD
Property Type:
4 Individual T-Hangars and Excess Land For An Additional 16 Hangars
Building Size:
9,996 sf or 238' x 42'
Lot Size:
2.8 Acres or 122,156 SF
Sold Price:
$300,000
---
The subject 2.8 acre parcel is located adjacent to the Swanson Airport and is currently improved with four substantially completed individual T-hangars and is proposed for future developments of an additional sixteen hangars, tie downs and parking. The hangars are located at the south end of the publicly owned Swanson Airport. Swanson Airport is located 1 mile NE of the Town of Eatonville and supports single engine aircraft.
The building offers two common area bathrooms and a 286 SF sales offi  ce. Some interior  finishes and plumbing of bathroom and office area is needed. Unit 1 is complete and units 2-4 need insulation. Each unit is separately metered. In order to sell the hangars individually the buyer would need to record a condominium declaration.
Featured Properties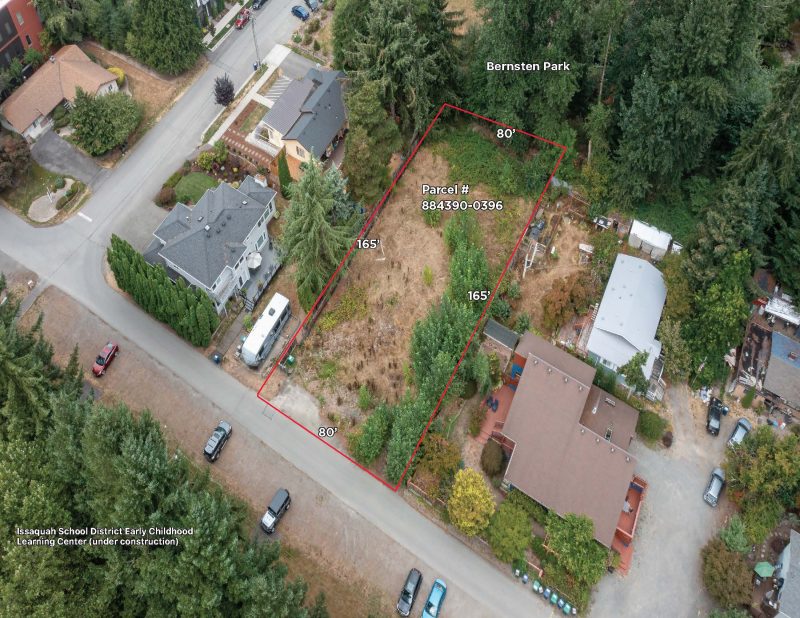 Prime Location – 13,280SF Mixed Use Residential Lot
360 NW Holly Street Issaquah, WA
360 NW Holly is a 13,280 sf vacant development parcel previously occupied by two homes. The flexible MUP zoning allows development of multifamily or single family homes. This project is adjacent to Bernsten Park, located on a quiet tree lined culde-sac, across the street is the old Issaquah School District office currently in the process […]
VIEW
Testimonials
"We work with several land brokers across the western U.S. And Ron Branch is among the best.  Ron is very technically sophisticated, knowledgeable of the mechanics of the markets in which he operates, and is very focused on adding value to his clients.  Moreover, he is gentlemen who is just enjoyable to work with.  We would recommend Ron to anyone who needs a solid and honest advisor. "

"I have worked with Ron on land acquisition for the last 17 years and have appreciated his honest service at Branch Marketing Group. Ron has an excellent reputation as a land broker and provides us great insight into our regional land market. His ability to provide land opportunities to us has been invaluable. I recommend Ron to anyone who is in need of a land expert."