Cook Addition – Poulsbo, WA
Sold Price:
$2,400,000
Property Status:
SOLD
Lots:
90 Recorded
---
Cook Addition is an 18.20 acre site with preliminary plat approval for 90 single family lots. The lots are relatively flat and of adequate size (4500sf) and most lots have 50' widths. Currently the majority of work on the proposed subdivision is complete, including utilities to the individual proposed lots (water/electricity/gas), paved street infrastructure including curbs, gutters, and sidewalks, storm water system, and internal sewer connections within the site. A sewer connection from the plat to Urdahl Road of approximately 940 linear feet is currently being permitted through Team 4 Engineering. This connection will need to be installed in order to record the plat.
Additionally, the engineering and construction plans are owned by the seller and are available for transfer to the buyer at close of escrow. The design of Cook Addition bodes well for delivering the right product for Poulsbo consumers. Its generous frontages and depths of 50' x 90' provide excellent flexibility for production builders to supply the right product at the right price in today's market.
Featured Properties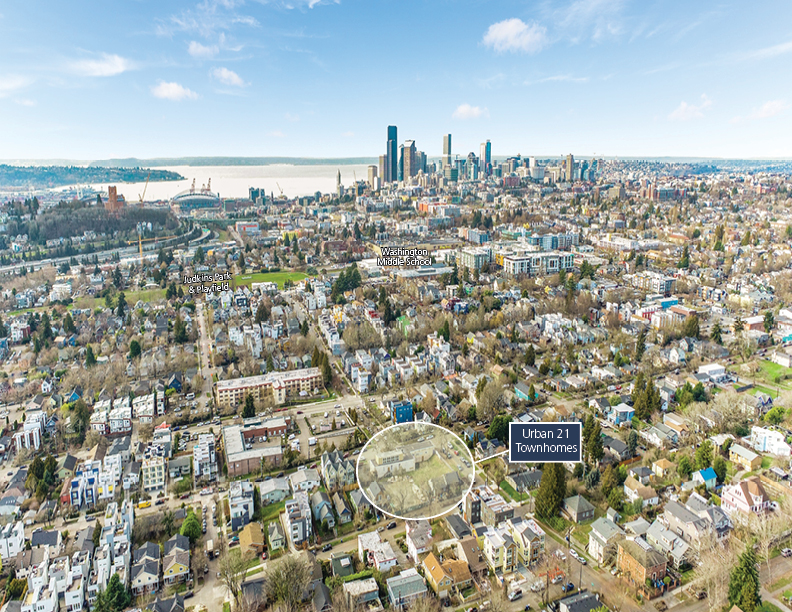 Urban 21 – Leschi Area of Seattle
20-unit Development Site
The Offering: The offering includes a 20 unit townhouse project with plans on three parcels equaling 25,451SF. The Opportunity: This offering provides much needed residential upscale townhome product to the Seattle/Leschi marketplace. This opportunity is greatly influenced by its' sought after location in a proven townhouse market and direct access to Downtown Seattle, I-5 and […]
VIEW
Testimonials
"We work with several land brokers across the western U.S. And Ron Branch is among the best.  Ron is very technically sophisticated, knowledgeable of the mechanics of the markets in which he operates, and is very focused on adding value to his clients.  Moreover, he is gentlemen who is just enjoyable to work with.  We would recommend Ron to anyone who needs a solid and honest advisor. "

"I have worked with Ron on land acquisition for the last 17 years and have appreciated his honest service at Branch Marketing Group. Ron has an excellent reputation as a land broker and provides us great insight into our regional land market. His ability to provide land opportunities to us has been invaluable. I recommend Ron to anyone who is in need of a land expert."