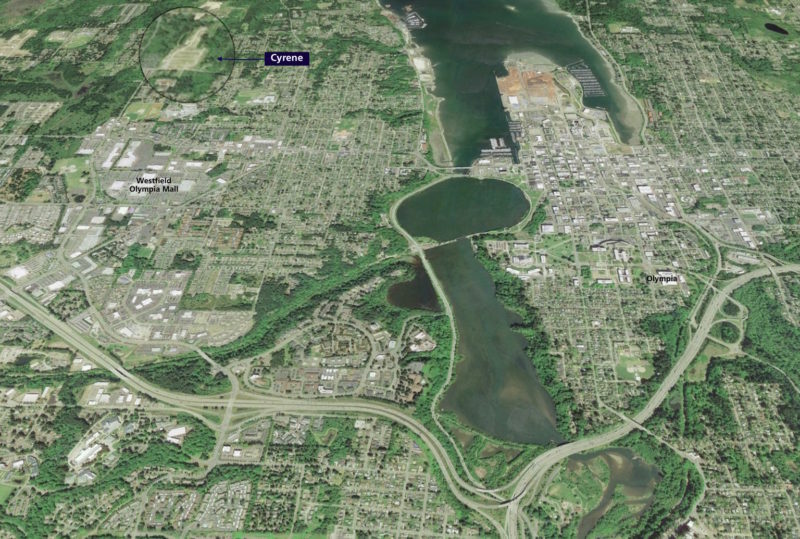 Asking Price:
$387,000/$43,000/lot
Sold Price:
$378,000
Property Status:
SOLD
Lots:
9 Finished
---
The Offering: The real estate includes the delivery of 9 construction complete and recorded SFR lots. Home sites average 5856SF and are all 50' x 100' plus except for lot 48 which is larger lot and non-uniform shape. All available home sites but lot 61 sit on a tree lined greenbelt lot. New homes are selling in the low to mid $300's.
This Opportunity: Recorded lots are much sought after in the region.  The ability to monetize the lots quickly is a key benefit for the builder/developer. One could submit plans prior to close of escrow and be ready to build upon closing to ensure homes are ready for the spring market. Cyrene is located near major retail at Westfield Capital Mall, Capital Village Shopping Center and historical downtown Olympia.
Neighborhood: Cyrene, a community of 100 homes has matured into a wonderful single family residential option in West Olympia. Current active and pending homes range from $279,950-$309,950 within the neighborhood. Several homes have achieved price points over $300,000 including a recent home on lot 28 at $314,950. Just minutes from the State Capital and Downtown Olympia, Cyrene offers great access to shopping, employment sectors and recreation. The location near State Route 101 in West Olympia provides for great access to the community as well as excellent proximity to the retail components of the Capital Blvd corridor including Westfield Capital Shopping Centre. Additionally, Capital Medical Center, and much of Olympia's medical community is located just minutes from Cyrene.
The offering is available immediately. We invite you to study this asset in detail via our secure FTP site. We are also available to provide guided tours of the site.
Featured Properties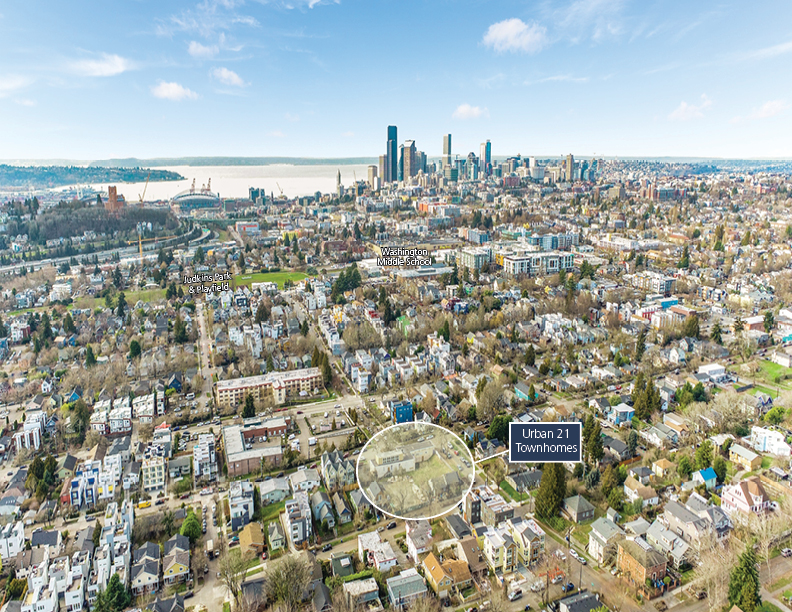 Urban 21 – Leschi Area of Seattle
20-unit Development Site
The Offering: The offering includes a 20 unit townhouse project with plans on three parcels equaling 25,451SF. The Opportunity: This offering provides much needed residential upscale townhome product to the Seattle/Leschi marketplace. This opportunity is greatly influenced by its' sought after location in a proven townhouse market and direct access to Downtown Seattle, I-5 and […]
VIEW
Testimonials
"We work with several land brokers across the western U.S. And Ron Branch is among the best.  Ron is very technically sophisticated, knowledgeable of the mechanics of the markets in which he operates, and is very focused on adding value to his clients.  Moreover, he is gentlemen who is just enjoyable to work with.  We would recommend Ron to anyone who needs a solid and honest advisor. "

"I have worked with Ron on land acquisition for the last 17 years and have appreciated his honest service at Branch Marketing Group. Ron has an excellent reputation as a land broker and provides us great insight into our regional land market. His ability to provide land opportunities to us has been invaluable. I recommend Ron to anyone who is in need of a land expert."