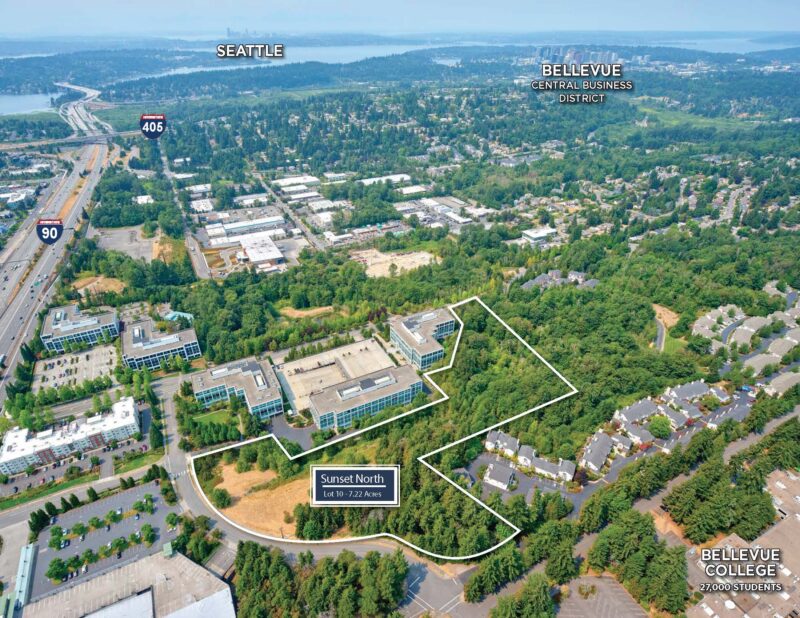 Sunset North – Lot 10 – Bellevue, WA
Asking Price:
Asset Not Priced
Property Status:
Available
---
Branch Marketing Group and Cushman & Wakefield are pleased to be exclusive listing agents for Sunset North Lot 10. The site represents 7.22 acres of Property zoned Eastgate Transit Oriented Development. The Property commands sweeping views of both the Bellevue and Seattle skyline. Multiple potential uses include residential townhomes, duets, condominiums, apartments, and both student and senior housing. The Property is unimproved and takes access from SE 32nd Street as well as 139th Avenue SE. The site strategically located in the City of Bellevue directly across from the Eastgate Park and Ride Station on the East Link Transit Corridor.
Growth of Bellevue/Eastside: Downtown Bellevue and the surrounding area, together known as the Eastside, are in the midst of a period of unprecedented historical growth. The area boasts attractive living conditions, a business-friendly environment, a growing university, the area's best schools, and a plethora of tech talent. As a result, many of the world's fastest-growing companies are expanding their presence, creating a significant need for a wide range of additional housing, including townhomes, condominiums, apartments, and student housing.
Economic Drivers: Global technology stalwarts such as Amazon, Microsoft, Google, and Facebook are snapping up available office space at a blistering rate on the Eastside. Amazon alone has announced it will be bringing 30,000 new jobs to downtown Bellevue by 2025 and has committed to over 6MM SF of new office space in the downtown area.
---
Featured Properties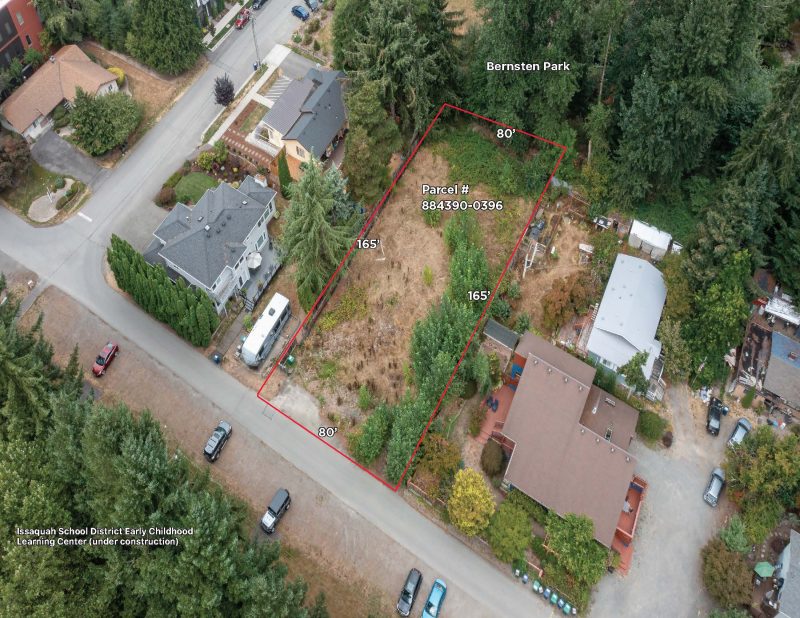 Prime Location – 13,280SF Mixed Use Residential Lot
360 NW Holly Street Issaquah, WA
360 NW Holly is a 13,280 sf vacant development parcel previously occupied by two homes. The flexible MUP zoning allows development of multifamily or single family homes. This project is adjacent to Bernsten Park, located on a quiet tree lined culde-sac, across the street is the old Issaquah School District office currently in the process […]
VIEW
Testimonials
"We work with several land brokers across the western U.S. And Ron Branch is among the best.  Ron is very technically sophisticated, knowledgeable of the mechanics of the markets in which he operates, and is very focused on adding value to his clients.  Moreover, he is gentlemen who is just enjoyable to work with.  We would recommend Ron to anyone who needs a solid and honest advisor. "

"I have worked with Ron on land acquisition for the last 17 years and have appreciated his honest service at Branch Marketing Group. Ron has an excellent reputation as a land broker and provides us great insight into our regional land market. His ability to provide land opportunities to us has been invaluable. I recommend Ron to anyone who is in need of a land expert."