Woods Creek Vista-Monroe, WA
Asking Price:
Asset Not Priced
Sold Price:
$8,450,000.00
Property Status:
SOLD
Lots:
103 Single Family Lots
---
Branch Marketing Group introduces Woods Creek Vista, a 103 lot (SFD) Preliminary Plat in the rolling hills above Monroe, Washington. The project is near the top selling communities in the market developed by the region's top builders. The market window is very good as several current subdivisions are projected to be sold out when this community comes to market late 2020.
The 103 lot preliminary plat (60.2 acres) has approximately 50-40' wide lots and 53-50' wide lots, with lot sizes ranging from 4,000+sf to 5,000+sf. The community is accessed from Ingraham Hill Rd to the east, and The Farms at Woods Creek subdivision to the southwest. The attractive site layout includes significant preservation of meadow, stream and woodland as well as newly created active open space for the residents. The larger lots are generally on the exterior and will enjoy beautiful territorial as well as potential mountain views.
Project Schedule
It is anticipated that the project will be delivered to the buyer and the sale will close upon final approval of the Preliminary Plat by the City of Monroe. The project application was accepted and deemed complete on June 6, 2018. Final approval of the Preliminary Plat is anticipated to be approximately October of 2019 with buyer completing final engineering in time for land development in summer of 2020.
---
Featured Properties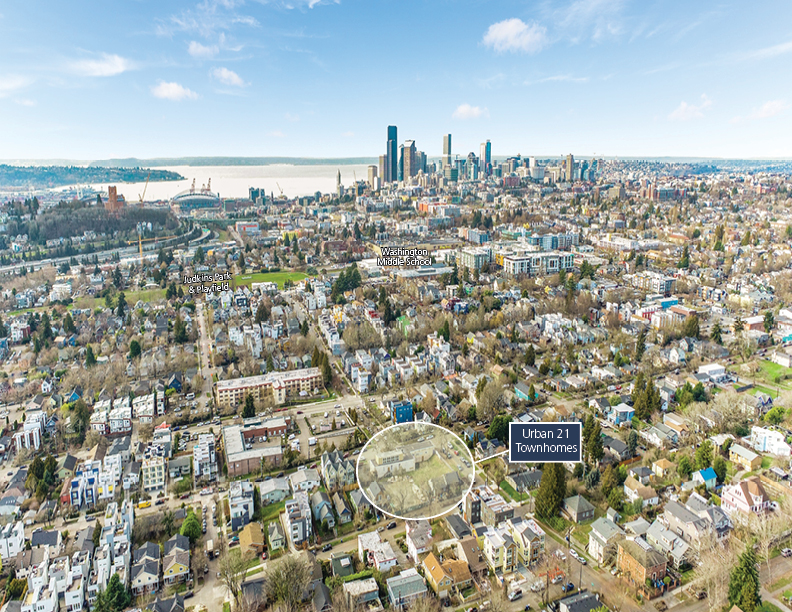 Urban 21 – Leschi Area of Seattle
20-unit Development Site
The Offering: The offering includes a 20 unit townhouse project with plans on three parcels equaling 25,451SF. The Opportunity: This offering provides much needed residential upscale townhome product to the Seattle/Leschi marketplace. This opportunity is greatly influenced by its' sought after location in a proven townhouse market and direct access to Downtown Seattle, I-5 and […]
VIEW
Testimonials
"We work with several land brokers across the western U.S. And Ron Branch is among the best.  Ron is very technically sophisticated, knowledgeable of the mechanics of the markets in which he operates, and is very focused on adding value to his clients.  Moreover, he is gentlemen who is just enjoyable to work with.  We would recommend Ron to anyone who needs a solid and honest advisor. "

"I have worked with Ron on land acquisition for the last 17 years and have appreciated his honest service at Branch Marketing Group. Ron has an excellent reputation as a land broker and provides us great insight into our regional land market. His ability to provide land opportunities to us has been invaluable. I recommend Ron to anyone who is in need of a land expert."