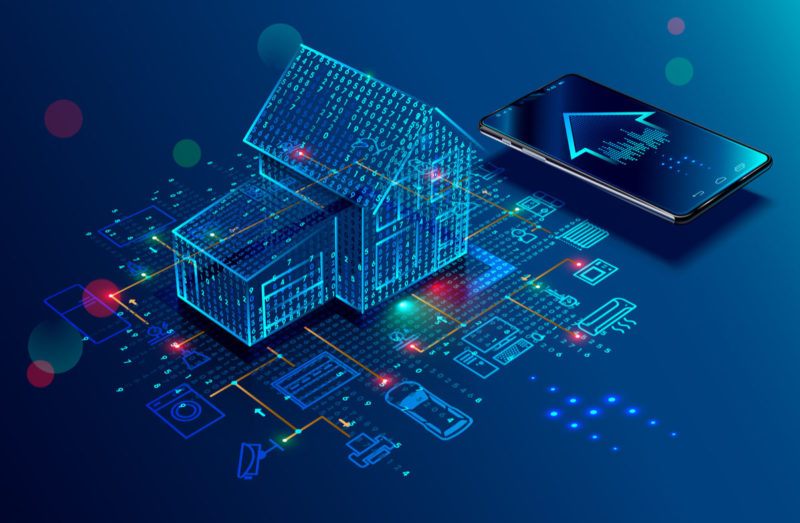 September 11th, 2019
Market News
I have known humorous Adrian Foley for more than 20 years, and I can tell you that Adrian is always learning and is not afraid to take well-researched chances. His research tells him some things you better pay attention to:
Fewer kids means higher density. The traditional meat of the market (families) has thinned out, which is one reason that Brookfield recently purchased 162 malls with redevelopment potential. People today want to live close to work, shop and play.
A retirement reset. Adults aged 60 and older are surging in numbers and will likely live very differently than prior generations, which is why Brookfield is experimenting with all sorts of age-qualified and age-targeted new home owner and renter designs in urban and suburban locations,
More renters. Professionally managed rental homes have recently become a permanent part of the American landscape. Newly built rental homes (both in pods as well as distributed throughout the community) will be a significant part of future development. Having sold both stand-alone rental subdivisions and individual rental homes, Adrian isn't sure which one he likes better.
Tech company partners or…. Having already built homes in partnership with Apple and Amazon, Adrian shares that the jury is still out on what smart home technology consumers will pay for. He believes there is a very good chance that consumers will soon expect most new smart technology to come with the home, and most builders will need to offer smart home technology in order to compete.
Tech company competitors? Adrian also warns that we should all stay productively paranoid that home building and land development could change dramatically—and sooner than people think.
---
Provided by John Burns, CEO
VIEW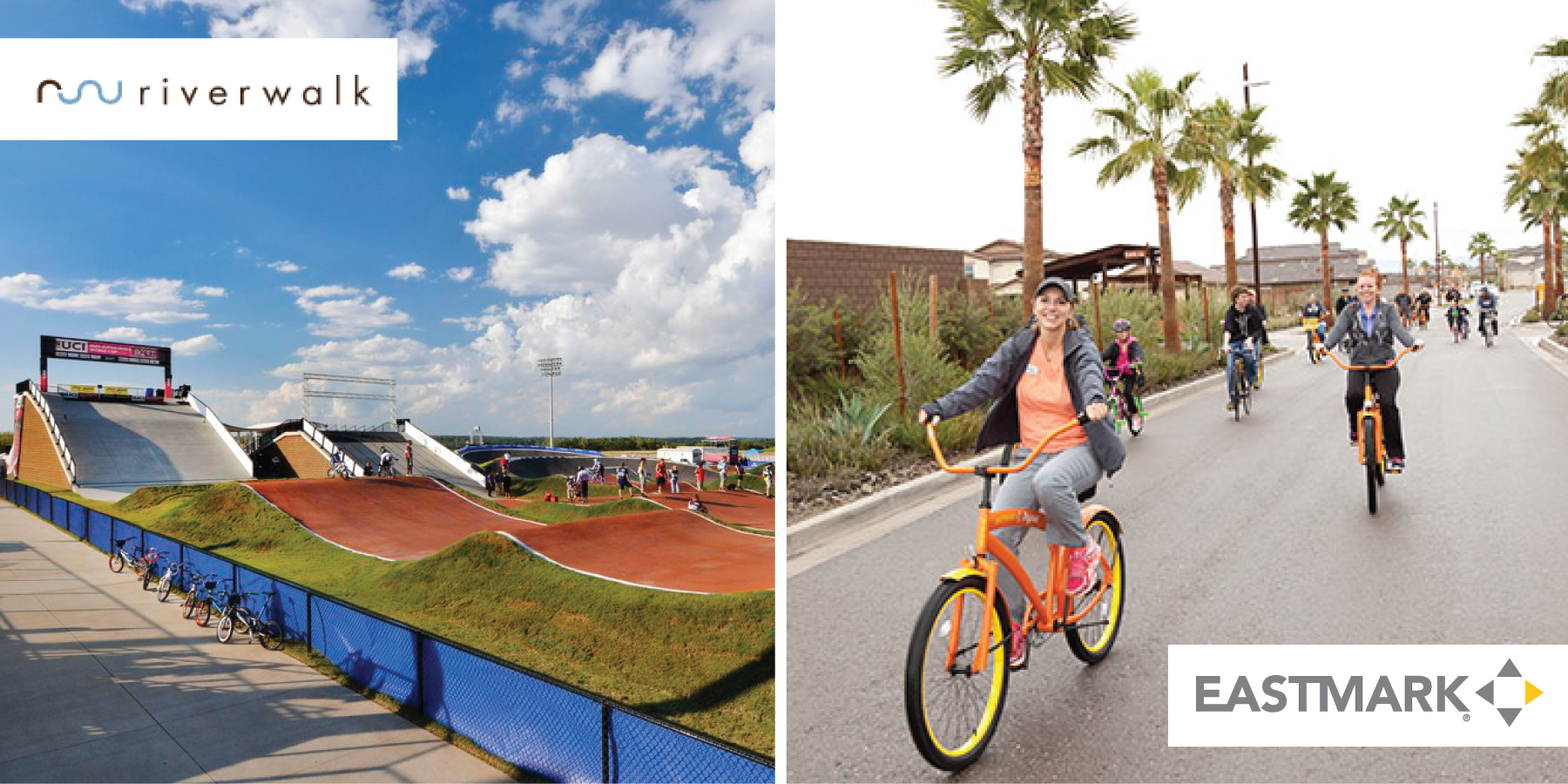 August 12th, 2020
Market News

So much of today's dialogue about housing relates to making the home a place of comfort and safety. The same is true for the community. As we continue to assess master plans across the country, we've noted the amenities that promote outdoor health and wellness are the most used.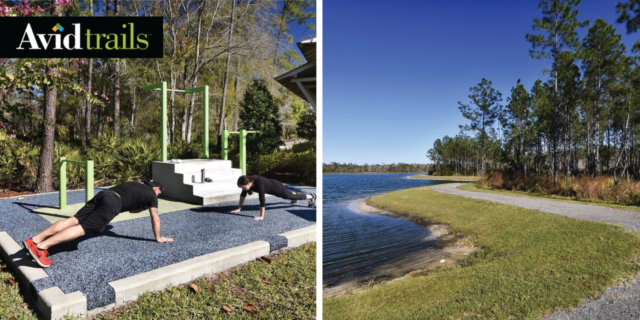 "Trails are the antidote for indoor amenities." This quote from Jay Hoeschler, Design Director for Avid Trails, perfectly summarizes the trend toward outdoor recreation. Great trails are more important than ever. In JBREC's survey of 20,000+ new home shoppers, 68% want paths and trails in their community, more than any other amenity. And they've never been more used than they are today, with traffic counts on trails across the country way up. To help keep residents socially distanced, trails are being reconfigured as loop roads that facilitate one-way traffic or with "pull out" zones to help with safe passing. Fitness stations along routes provide a complementary work-out opportunity, particularly important as gyms remain closed. Avid Trails created an elaborate trail network at Newland's Bexley in Tampa, Florida, where more than 10 miles weave through the community and open space, connecting five parks within the master plan, enhanced by fitness stations along "Boot Camp Loop." Newland reports the trails are being used for everything from camps for kids to families on hoverboards!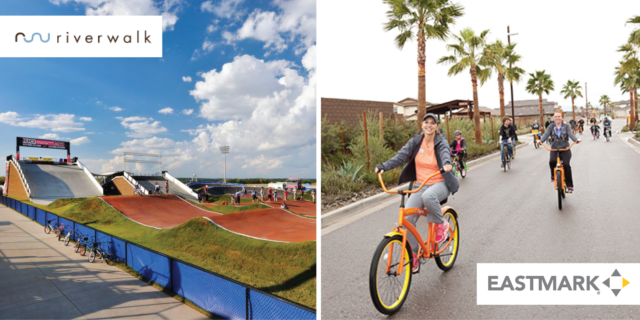 "Life is like riding a bicycle. In order to keep your balance you must keep moving." This quote by Albert Einstein has never been more relevant than it is today. Residents are getting out, and they're peddling through their communities. Cycling industry sales surged 75% YOY in April (source: NPD), the largest spike in the US since the oil crisis in the 1970s as a population "at home" increased its demand for physical fitness in the form of riding. In July, Forbes reported that traffic on mountain bike trails across the US was up between 100% and 500% over the same time last year. And whether your master plan features extreme bicycling in the form of a BMX supercross track and an Olympic caliber velodrome, like atRiverwalk in Rock Hill, South Carolina, or a quaint but practical rental and repair facility at "The Outfitter" at Trilogy at Verde Rivernortheast of Phoenix, the desire for biking appears to be at an all-time high.
Bicycles can be a source of community pride as well. With the opening of the Eastmark master plan in Phoenix in 2014, the community's developer DMB (now Brookfield) presented each resident with his/her own "Eastmark Original" orange beach cruiser, reinforcing a community ethos of an outdoor, healthy, and balanced lifestyle. Those first community residents are still proud to ride throughout Eastmark and show off their bikes.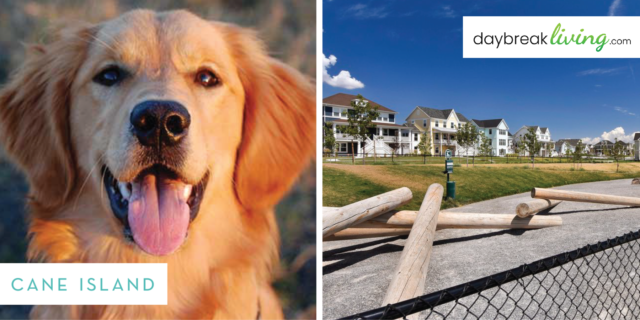 "Everything I know, I learned from dogs," Nora Roberts once said. Animal shelters and rescues across the country have run out of pets for adoption amid stay-at-home orders, and searches for "pet" on Pinterest surged 41% between February and April 2020. A recent survey by the National Association of Realtors reported 68% of its members believe community animal policies influenced their clients' decisions to purchase or rent a home there. The message to developers: Don't forget the pet amenities! Rise Communities certainly did not at its Cane Island master plan in Houston, where visitors are greeted by canine ambassador in the form of a six-year-old golden retriever named Hub. While there are many great pet amenities around the country, Daybreak Dog Park in South Jordan, Utah, is among our favorite with benches, umbrellas, and even pet water stations that intersect with fun locations for dogs to run and play.
Trails, bikes, and dogs were among the most important master plan amenity trends we discussed in our podcast last year. Listen to the entire episode here.
Provided by John Burns Real Estate Consulting. Please contact Ken Perlman 858.281.7214 or Lesley Deutch 561.998.5814 for great ideas on how to succeed.
VIEW